Chris Gaston
Certifed Buyer Rep | REALTOR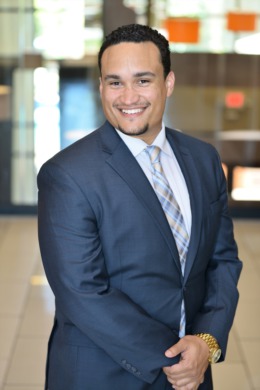 Hello! I am Chris Gaston and welcome to the Iconic Living Family. I am beyond excited to virtually meet you and I look forward to assisting you with exceeding your real estate related goals.
At the Iconic Living Team, I am a Fine Home Consultant who works with Buyers and Sellers big and small. As a Fine Home Consultant, I have noticed my affinity for Buyers.
In working with our distinguished Buyers I help our clients have a memorable and smooth home purchase experience. We take the guesswork out of finding you the perfect home. It begins with our initial home buyer consultation during which your Professional Buyer Consultant will conduct a full interview to ensure that devise a solid homebuying strategy. There are many factors that homebuyers should consider beyond the numbers of bedrooms, bathrooms, size of the kitchen or garage before committing to purchasing a new home. Your lifestyle, children's education, entertainment choices, as well as anticipated resale value and appreciation, are all items that must be considered when making what will most likely be the largest single purchase in your lifetime. Our knowledgeable team assists you with identifying and procuring the absolute perfect home for you and your family under the most favorable terms and conditions. For our committed homebuyers, this means no more aimlessly driving around or calling on and researching homes that do not match your specific needs and want. No more relentless pressure from random agents attempting to sign you as a client. All of this means a far more pleasant and effective home buying experience for you.
At the Iconic Living Team, it is our decided technological advancements that allow our Clients' first selection from the best homes on the market. As such, upon completion of your initial homebuyer consultation, your Professional Home Buyer Consultant will personally build your online profile on multiple platforms ensuring that you receive priority notification of homes that meet your specific criteria.  This means you can browse and research the best homes all from the comfort of your home or even the local coffee shop. A simple click of the button will notify your Professional Home Buyer Consultant that you are interested in a particular home. Our highly intuitive system learns more about you and your perfect home as you view, select, or eliminate homes sent to you. The more input you provide, the more personalized the searches become until you identify the top 10 homes for you.